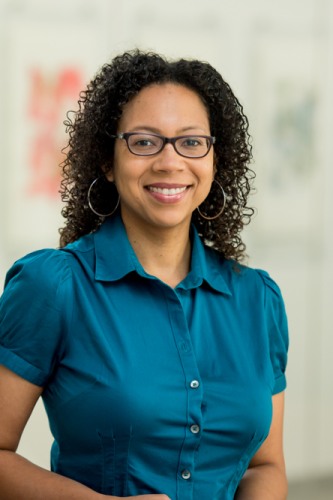 Besenia Rodriguez
Deputy Dean of the College for Curriculum and Co-Curriculum
Areas of Expertise
Brown RISD Dual Degree Program, College Curriculum Council (CCC), Faculty Curriculum Development Grants, First-Year Seminars, Senior Theses, Sophomore Seminars, Support for Concentration Advisors, Committee on Academic Standing - Chair
Besenia Rodriguez supports faculty advisors in the concentration and oversees key responsibilities related to the curriculum, including course proposals and concentration reviews; first-year and sophomore seminars; and curriculum development and assessment. She works closely with colleagues in support of curricular and co-curricular initiatives like Brown's Engaged Scholars Program, Wintersession, the Mellon Mays Undergraduate Fellowship, and the Presidential Scholars Program, and signature aspects of Brown's Open Curriculum, like the independent concentration and independent studies.
In addition, like all academic deans, Dean Rodriguez spends a considerable amount of time advising and mentoring undergraduates as they learn to construct paths through the Open Curriculum, develop mentoring relationships, and pursue meaningful experiences in and out of the classroom that allow them to deepen their learning and discover their calling(s) and commitments. Driven by an anti-racist, relational, and humanist pedagogy, Dean Rodriguez's most fulfilling mentoring relationships are those that allow her to partner with students experiencing academic and other difficulties as they work to thrive, be whole, and be well. 
Dean Rodriguez earned her Bachelor of Arts with honors in Africana Studies and Education from Brown University and her Master of Arts, Master of Philosophy, and Doctor of Philosophy in African American and American Studies from Yale University. Her scholarship on 20th century anti-racist and anti-imperialist movements and comparative racial formations across the Americas has been published in Radical History Review, Souls: A Critical Journal of Black Culture, Politics and Society, and the anthology Transnational Blackness: Navigating the Global Color Line. She has taught courses on U.S. cultural history, critical theory, and on globalization, education, and digital culture.
Previously, Dean Rodriguez worked at Pepperdine University's Graduate School of Education and Psychology, and with the Mellon Mays Undergraduate Fellowship programs at Queens College-CUNY and at Yale. She also worked for the Human Rights Research Fund and Fundación Amistad, two non-profit organizations based in New Haven and New York, respectively.