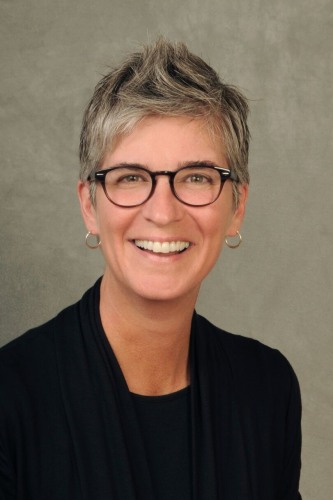 Mary Jo Callan
Stark Family Executive Director, Swearer Center for Public Service, Associate Dean of the College for Engaged Scholarship
Affiliation
Swearer Center
Ed.D. Educational Policy and Leadership, College of William and Mary
M.S.W. University of Michigan
B.A. University of Michigan
On May 17, 2021, Mary Jo Callan assumed leadership as the Stark Family Executive Director of the Swearer Center for Public Service and an Associate Dean of the College for Engaged Scholarship at Brown University. As the Center's Executive Director, Mary Jo leads one of the nation's foremost centers for community engagement and the first to be housed in a university. Drawing on Brown's historic commitment to social justice and collaborative community partnerships, she leads efforts to integrate teaching, learning, and practice in order to advance engaged scholarship. In this role, Mary Jo serves as an important advocate for and University ambassador to local communities in Providence, Rhode Island, and beyond.
In partnership with youth and communities, Mary Jo Callan has spent her career collaborating with others to advance equity in social, political, and economic power as a means to build healthy, inclusive, and vibrant communities where everyone has enough to thrive. From 2015-2021, Mary Jo served as the director of the Edward Ginsberg Center, a civic and community engagement center at the University of Michigan. 
Prior to her tenure at the University of Michigan, Mary Jo served in K-12 schools, local governments, and youth-serving nonprofits. Her time at Ozone House, a youth development and housing organization, was particularly formative as she learned alongside young people to stand up, organize, and persist for socially just change. As the founding director of the Office of Community and Economic Development in Washtenaw County, Michigan, she led cross-sector efforts to illuminate and address growing racial and economic inequities. Mary Jo earned bachelor's and master's degrees at the University of Michigan, where her participation in community-engaged programs, courses, and research ignited her passion for public service. She earned her doctorate in educational policy and leadership at the College of William and Mary. Mary Jo's research has focused primarily on partnerships between universities and social or public sector organizations, with a particular emphasis on equity and reciprocity in these partnerships.