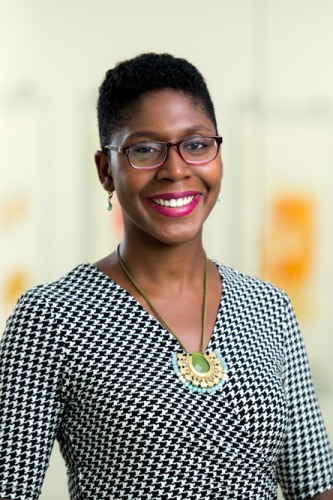 Nirva LaFortune
Assistant Director, Curricular Resource Center
Areas of Expertise
Curricular Resource Center for Peer Advising, Sophomore Advising Programs, Tougaloo Exchange Program
As Assistant Director of the Curricular Resource Center for Peer Advising (CRC), Nirva partners with the Center's director in support of the CRC's key curricular and co-curricular initiatives: (1) supporting all Brown students - particularly those from minoritized groups - as they navigate and make the most effective use of Brown's Open Curriculum; (2) nurturing academic communities; and (3) peer advising about self-reflection, making decisions, and accessing resources with a focus on personal goals and experiential learning opportunities.
In addition to general academic advising, Nirva's responsibilities include:
Nirva brings over fifteen years of professional experience in higher education, which includes program development for retention and support and along with resources designed to foster equity in educational access. She previously served as Assistant Director, Scholars Programs and Diversity Initiatives in the College, as Manager of Academic Programs and Student Affairs in Brown's School of Engineering, as assistant director of the Centers for Public Policy and Science, Technology, and Society at Drexel University, and as an administrator in the Center for Academic Advising at Temple University's Fox School of Business.
Nirva's commitment to equity in education extends beyond higher education. She serves on the Providence City Council and has previously served on a committee to develop two new high schools in the Providence Public School District, and as a board member at Independence Charter School in Philadelphia.