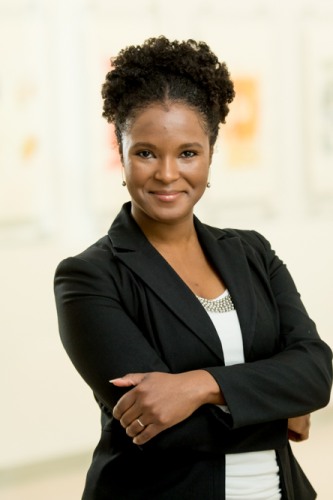 Vernicia Elie
Associate Dean for Financial Advising
Areas of Expertise
Emergency Funds Curricular & Co-curricular Gap (E-Gap) Funds, Financial Advising
Vernicia Elie is in the inaugural role as Associate Dean of the College for Financial Advising. She provides campus expertise, consultation, and coordination to support students who have the highest demonstrated financial need. She has developed, implemented and oversees E-Gap Funds (an emergency and gap funding portal and application system) and provides advising services for students around financial concerns that may intersect with academic, social, and personal issues. As an academic dean, she has first and second year advisees and holds open hours for all students interested in meeting about their path to graduation and their intellectual pursuits at Brown and beyond. 
She started her career at the College Board where she managed the governance structure and worked with high school and university representatives to assess and improve the academic preparation and college application experience for students, parents and administrators. She later represented the University of Chicago as an admissions counselor and traveled internationally to recruit students and deliver presentations and workshops on the admissions process and financial aid.
Prior to arriving at Brown, Vernicia transitioned to "the other side of the desk" as associate director of college counseling and admissions and later as director of both departments at United World College-USA (USA).  She has since guided hundreds of students in finding the best intellectual, academic and social match for college while empowering them to be thoughtful and deliberate agents in their pursuit of higher education. 
Vernicia earned her Bachelor of Arts from Oberlin College and a Master of Science in Education from Northwestern University. Her coursework and research focused on strategic planning and assessment, the "neo-traditional" student, and college access for first generation and "low-income" college students at highly selective institutions.