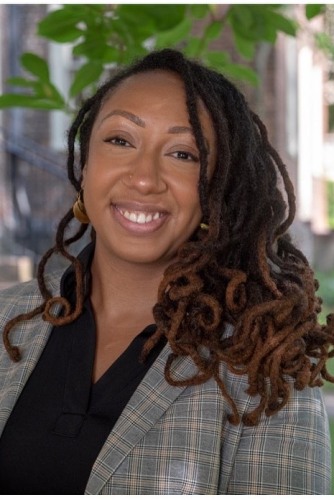 Amari Boyd
Assistant Dean for First-Year and Sophomore Studies
Areas of Expertise
First-Year Advising Programs, Sophomore Advising Programs, First Readings, Personal and Health Concerns
Amari Boyd is the academic advising dean responsible for coordinating the academic and co-curricular advising of students in semester levels 1-4. Amari also plans and executes the First Readings program for incoming First-Year and new Transfer and RUE Students (TRUE). Additionally, Amari supports students from all class years facing personal and health challenges that affect their academic success.
Prior to this role, Amari served as an academic advisor in the Commonwealth Honors College at UMass Amherst where she supported honors students from all disciplines to complete the honors curriculum and their honors thesis projects. Amari also served as a Dialogue Coordinator at Amherst College where she developed the inaugural Peer Dialogue Facilitator Training Program and facilitated intersectional dialogues on power, privilege, oppression, and joy for Amherst College faculty, staff, and students. Amari's journey in higher education began as a masters student where she worked in a breadth of student and academic affairs offices such as the NYU LGBTQ+ Student Center, Stern Graduate Financial Aid, and Academic Advising in the College of Arts and Sciences to become the most holistic higher education practitioner she can be. Amari's research interests include autoethnography, Black Feminist Thought, endarkened feminist epistemologies, Intergroup Dialogue, and dialogue facilitation. 
Amari received her B.A. in Anthropology from Skidmore College, M.A. in Higher Education & Student Affairs from NYU Steinhardt, and her Ph.D. in Student Development with a concentration in Social Justice Education from UMass Amherst.