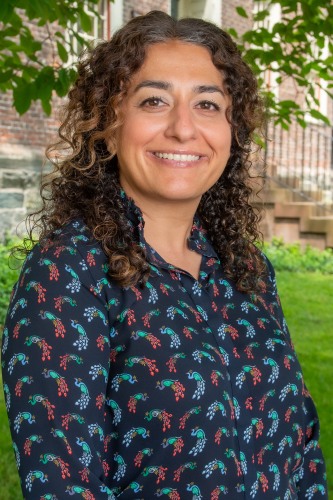 Gilda Mossadegh
Deputy Dean of the College for Academic Advising
Areas of Expertise
Academic Advising, Academic Code, Committee on Academic Standing, Concurrent (4-year) Bachelors/Masters Program, Degree Requirements
Gilda Mossadegh is Deputy Dean of the College for Academic Advising and responsible for overseeing College policies and programs related to undergraduate advising and the advancement of the College's pedagogical and student learning objectives.  As Deputy Dean, Gilda manages a team of academic deans and professional staff responsible for programs, units, and activities within the College as well as builds partnerships across the University to promote students' academic success and to ensure effective collaboration with academic and administrative units.
Prior to joining Brown in June 2022, Gilda spent five years as the Executive Director of Undergraduate and Pre-Professional Advising for The George Washington University, where she led a large team focused on holistic and inclusive advising practices.  From 2012 to 2015, Gilda served as the Director of J.D. Programs for the Georgetown University Law Center.  In addition to her extensive experience in legal education, Gilda has served as Assistant Dean for the Bachelor of Arts in Liberal Studies program at Georgetown University where she advised and taught non-traditional undergraduate students and a Judicial Affairs Officer for the Dean of Students Office at UCLA.  Before her career in higher education, Gilda was a Presidential Management Fellow at the U.S. Department of Justice.  

Gilda earned her J.D. from The Ohio State University Moritz College of Law, an M.Ed. in Counseling in Student Affairs from UCLA, and a B.A. in English Literature from The Ohio State University.  She is a member of the State Bar of California.