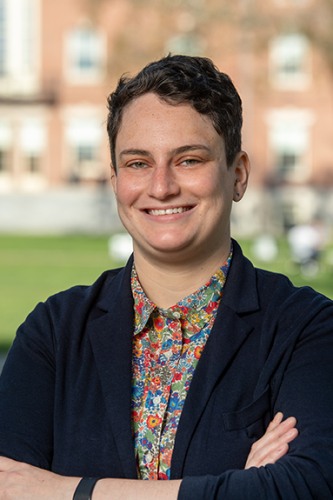 Hanna Exel
Curricular and Co-Curricular Program Coordinator
Areas of Expertise
Brown RISD Dual Degree Program, Health Careers Advising, Law Career Advising
As a Curricular & Co-Curricular Program Coordinator Hanna supports the College's Pre-Professional Advising Center and the Brown-RISD Dual Degree program, as well as Co-Curricular initiatives.
Prior to joining the College, Hanna coordinated free career-focused courses for high school students through Providence After School Alliance. She has also held positions at arts organizations and museums including the Alliance of Artists Communities, RISD Museum, the New Museum, and the Museum of Modern Art.
Hanna holds an MA in Art History from Tufts University and a BA from Oberlin College. She is the Treasurer of Black & Pink Providence and a board member of Riverzedge Arts in Woonsocket, RI.