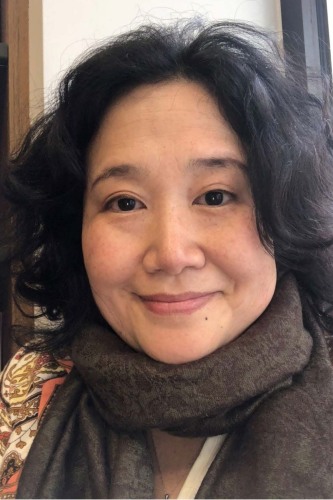 Peggy Chang
Director of the Curricular Resource Center, Associate Dean of the College
Areas of Expertise
Academic Coaching, Curricular Resource Center for Peer Advising, Degree Completion, Departmental Undergraduate Groups (DUGs), First-Year Seminars, Independent Concentrations, Independent Studies (ISPs/GISPs/Academic Internships), Personal Leaves, Sophomore and Pre-Concentration Advising
Affiliation
Curricular Resource Center
Peggy Chang (she/her/hers) currently serves as an associate dean of the college, supporting the full range of academic advising services offered by the College. As director of the Curricular Resource Center for Peer Advising, she oversees peer advising and mentoring efforts dedicated to helping students navigate the Open Curriculum, build academic communities, and find pathways for defining and achieving learning goals. In addition, Peggy is the Director of Undergraduate Studies for Independent Concentrations and chairs the Independent Concentrations and Independent Studies subcommittees for the College Curriculum Council.
Peggy has a long-standing, demonstrated commitment to fostering interdisciplinary pedagogies and curricula, student peer advising and leadership, collaborative learning and leadership practices, and liberal education for social responsibility, diversity, equity, and inclusion.
Peggy received her Bachelor of Arts degree (American civilization) and Master of Arts degree (Public Humanities) from Brown. She is a doctoral candidate in the Executive Doctor of Education (Higher Education) program at Boston College.